Step One:
Now that your extraction is fine tuned it's time to insert it into another image.
Open the image you want to insert your extraction from. You now have two images open.
Step Two:
Click on the extraction image so it appears on the screen.  
Again, click on the extraction image but this time click and drag towards the right side of the screen.(as seen on step one below)
If you didn't do that perfectly that's ok.  Using your move tool from the toolbar (first icon) or press V on your keyboard,
click on the grey area beside the name of the file and drag it to the right side.
In the background you should see the other image you want to use.  Mine showing below is just a white background.
As in step two below, click on the image thumbnail to activate it.  Press V (move tool) click inside the image (as in step 3)
and drag it on to the image you want to use.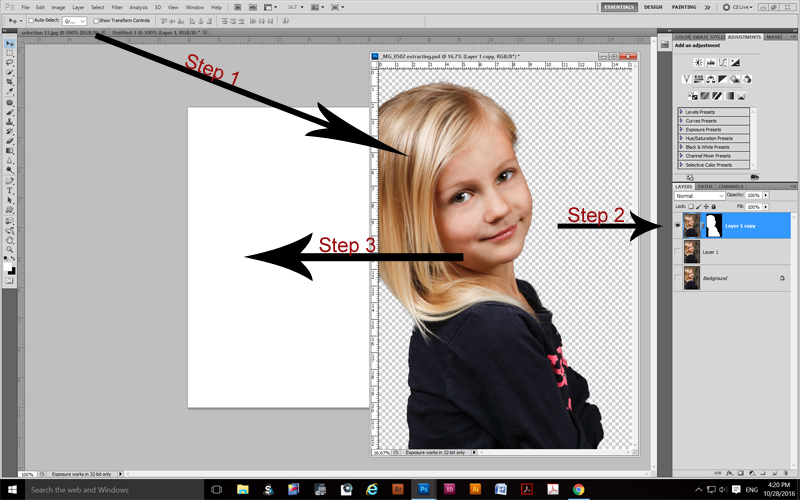 Easy enough!
Now it's on the image you want to use, you will most likely want to scale it.
Go to Edit (top menu) - Transform - scale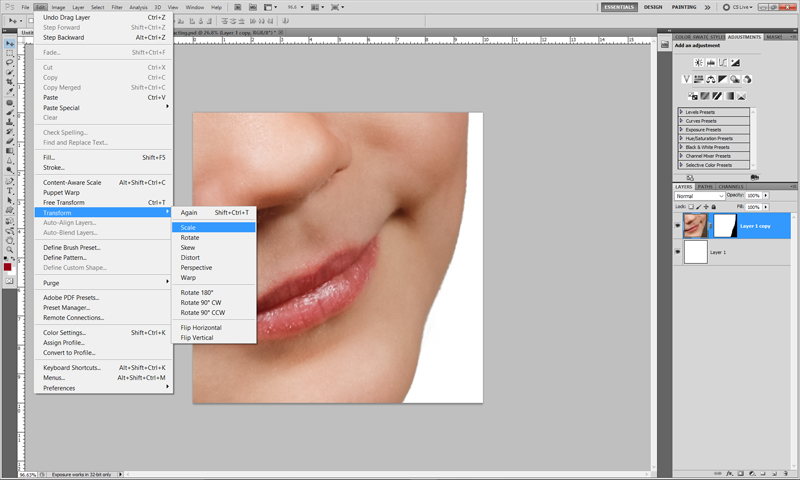 If it looks anything like mine you will want to zoom out so you can see the scaling detaisl. (see below)
Now, this is very important.
You want to use the shift key and click on the corner of the image to scale it.
While holding the shift key simply drag up or down from the corner of the image to the size you are happy with.
That will scale both width and height dimensions at the same time. That's how it keeps it proportional.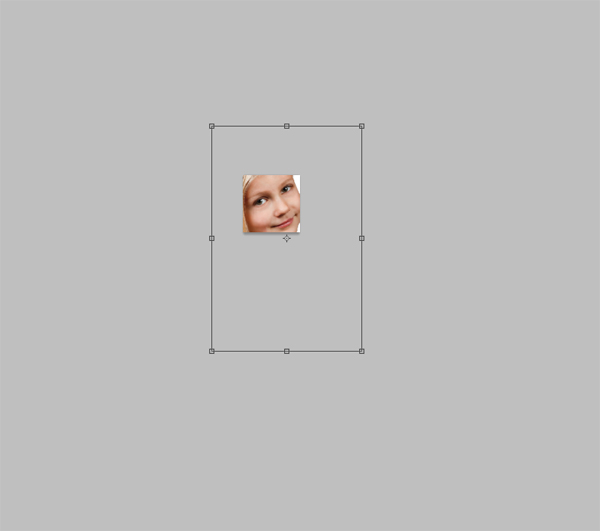 If you don't use the shift key, your image will start looking pretty weird.....
Save your image in PSD format so it saves all the layers and you can make further adjustments later instead of having to redo it all.
Here's a completed example I did really quickly.
We are still working hard on the first tutorial LOL but thanks so so so much again for your hard work.

Hugs !
_________________

Nathalie

..... You don't take a photograph, you make it.

---
Permissions in this forum:
You
cannot
reply to topics in this forum